Top 5 things to do in Bangkok
Top 5 things to do, Published on 13 September 2016, Tuesday
Bangkok is the capital and largest city in Thailand. Bangkok is widely considered to be one of the liveliest places in the world for travellers to visit. And now, we are going to list down the Top 5 things to do in Bangkok for you!
1. Grand Palace

This is a 'Must See' for all visitors and always the top sightseeing place in Bangkok. The Grand Palace complex, which includes the Temple of the Emerald Buddha (Wat Phra Keow) is unquestionably one of the wonders of the world today.

2. Bangkok Waterways and Wat Arun Tour
This tour cruises you along the Chayo Praya River by motor boat bringing you into the Klong (canal) of Thonburi where you will be able to observe the very authentic lifestyle of many Thai people living along the Klong. A stop is made at Temple of Dawn (Wat Arun) as well as the Royal Barge Museum.


3. Muay Thai Live Show


Created by internationally acclaimed director Ekachai Uekrongtham of Beautiful Boxer fame, Muay Thai Live : The Legend Lives is a spectacular live show featuring hyper-real Muay Thai fights, breathtaking stunts and wondrous special, with the riches of Thai history as it's gorgeous backdrop.

4.Calypso Bangkok Show

For over 25 years, The Calypso Cabaret has delighted audiences with its Broadway-style and family entertainment as it offers audiences an evening of laughter, dazzling lights, beautiful 'women' and lots of fun!
5. Khaosan Road - Party like a Thai

The "Real Bangkok"! Grind it hard n' gritty on Ladprao Road, where local bands, DJ's, and nightlifers come together to party like… well, yes… like it's Bangkok. This party will slam your senses with a combination of live and spinning music that keeps local partygoers dancing full throttle into the morning. If you want to know what's happening on the side of town you're not staying in.
Discover the Royal Grand Palace, an astonishing 60-acre (25-ha) Bangkok landmark that features spectacular Thai architecture. Tour the co.....
Location: Bangkok, Thailand
Duration: 2 hours (approx.)
35.58
Details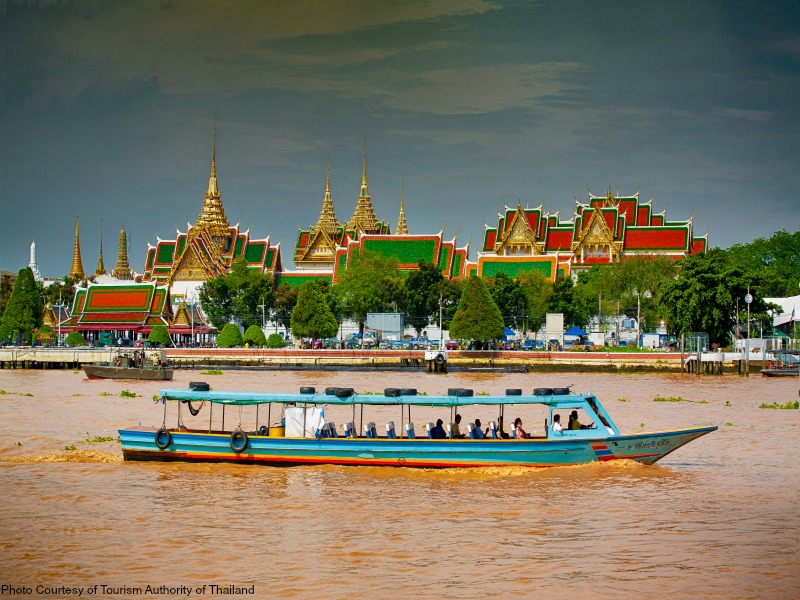 Sit back and take in the sights as your boat sails down the Chao Phraya River and traverses the khlongs of Thonburi. L.....
Location: Bangkok, Thailand
Duration: 2 hours (approx.)
40.03
Details